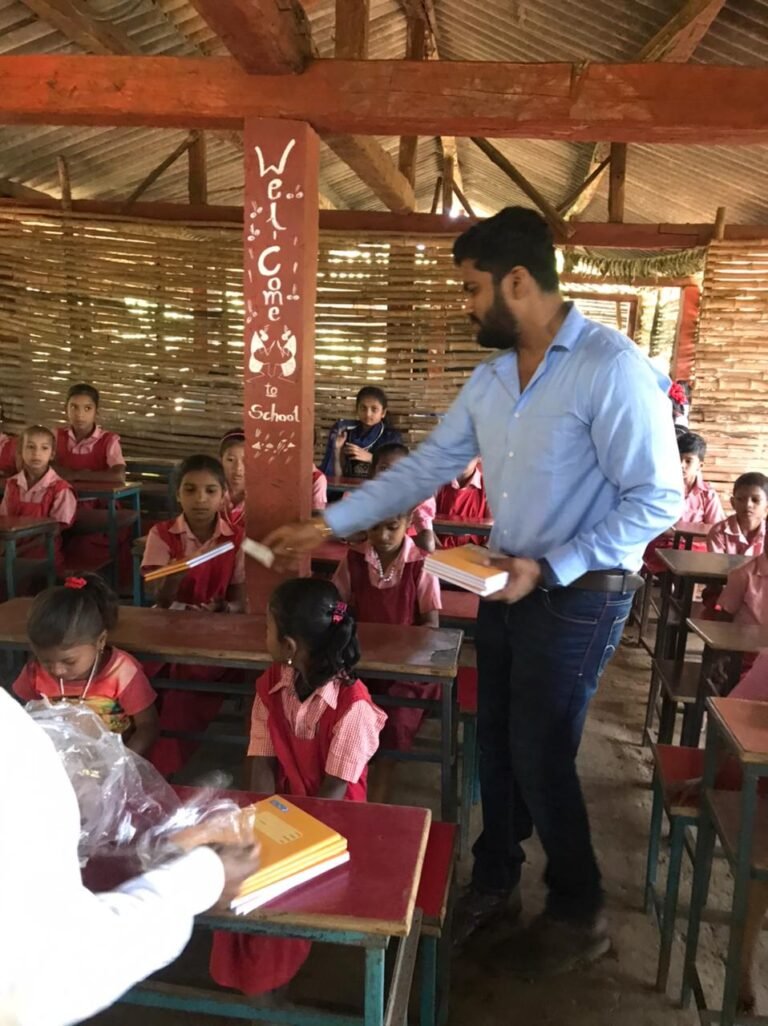 Mission Shiksha is a national level programme of Helping Hands Youth Foundation, which is committed to providing basic education and healthcare to underprivileged children in rural and urban areas. We believes that whether you are addressing healthcare, poverty, population control, unemployment or human rights, there's no better place to start than in the corridors of education.
Education is both the means as well as the end to a better life; means, because it empowers an individual to earn his/her livelihood and the end because it increases one's awareness on a range of issues – from healthcare to appropriate social behavior to understanding one's rights, and in the process evolve as a better citizen.
We works for education for underprivileged children who are under difficult circumstances, such as child labour, children of poorest of the parents, children inflicted and affected with HIV/AIDS, street and runaway children, children with rare disabilities, disaster struck children and slum children. Special emphasis is given on girl education and women education, so that they and their families get empowered.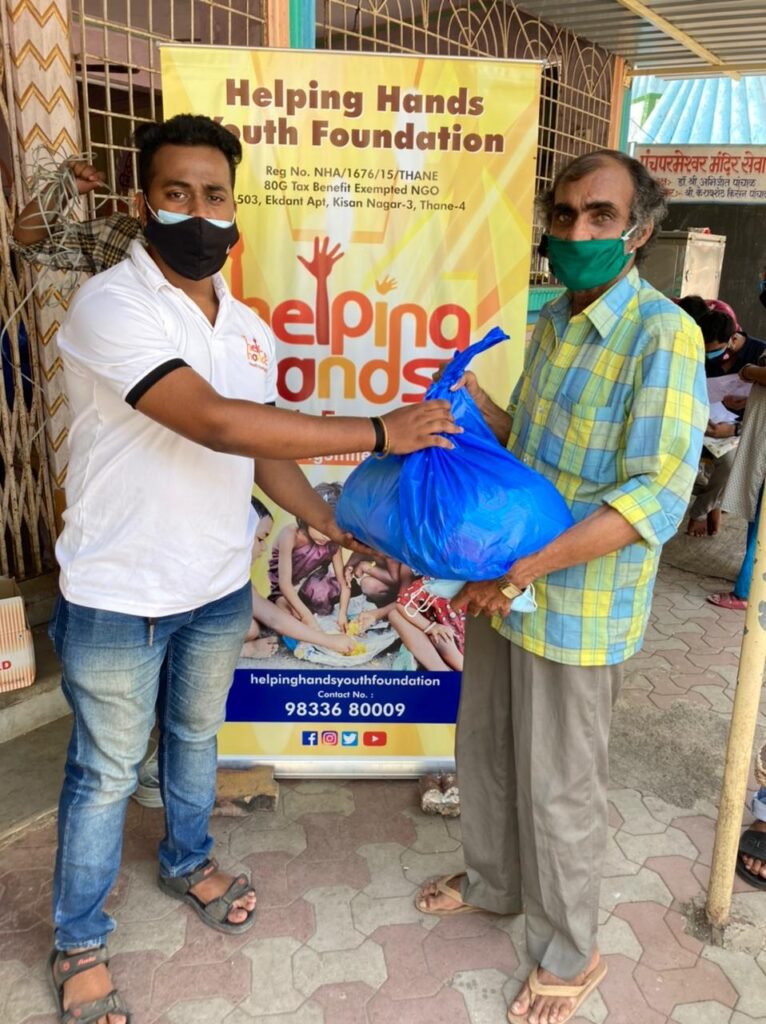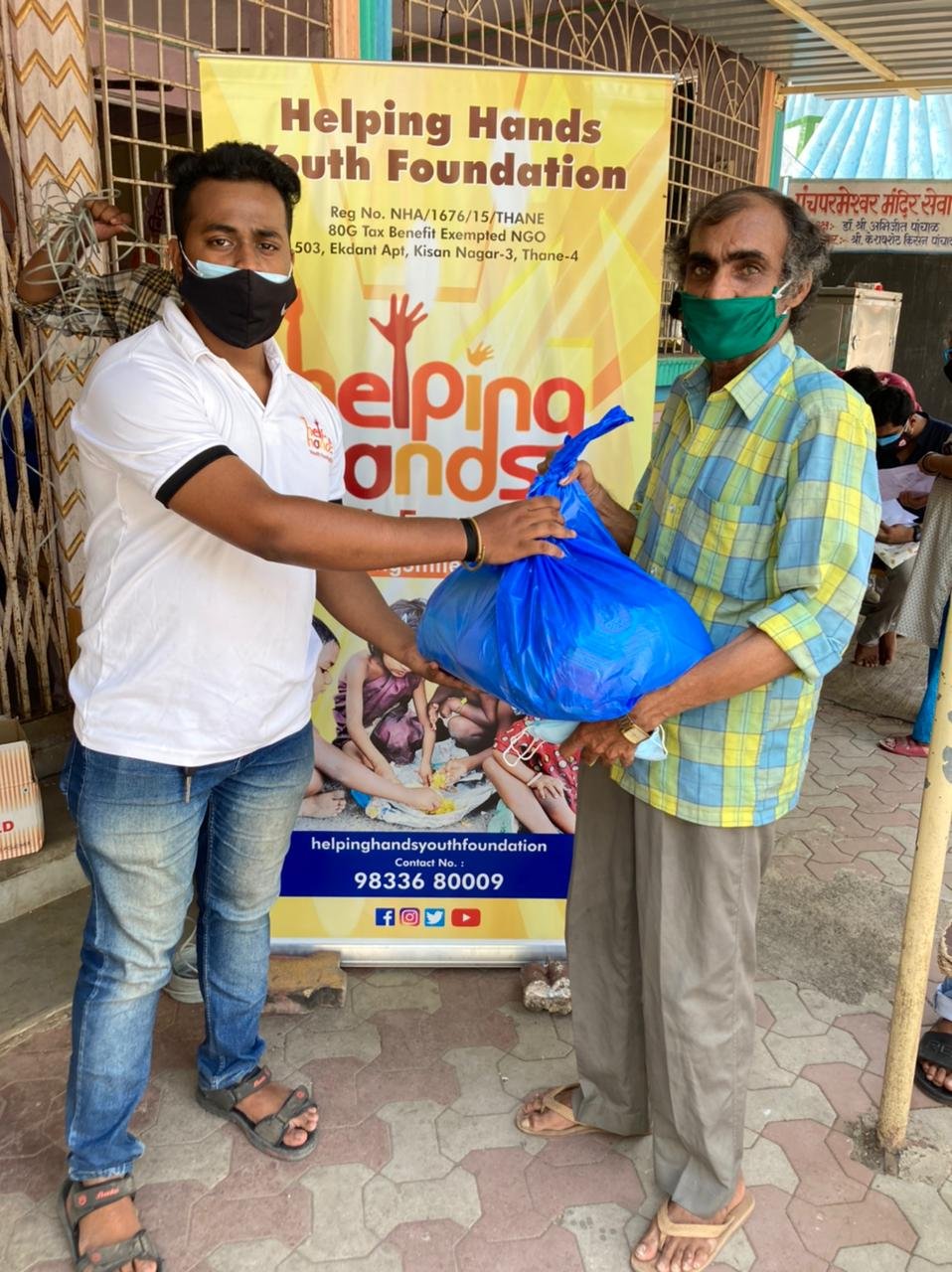 While many of us are working from home, catching up on the latest shows, spending quality time with our family, at the comfort of our homes during this lockdown, there are also many people who aren't as fortunate. There are people out there who don't have a roof above their heads and can't afford freshly cooked meals even once a day; their earnings have taken a massive drop and this lockdown has ended up being a very stressful time for them. But here's where you and we can make a difference and bring a smile on their faces during this trying time. Here we provide meals and medicines to the needy during this pandemic period. You can lend a helping hand by contributing to the cause in the form of donations of volunteer work. A little help goes a long way.
Helping Hands Youth Foundation believes that hunger is as big a threat as coronavirus. And during these testing times, this organization has been serving food to the homeless, the needy and the less fortunate of the City. We provide groceries and cooked meals to daily wage labourers, slum dwellers and homeless people of the city. Mission Bhookh is an initiative to prepare more than 1000 meals a day to feed the needy. And you too can be a part of this noble cause and do your bit to help the society. Along with humans we Also fed stray animals on a regular basis.
By adhering to all safety and hygiene measures, Helping Hands Youth Foundation  has begun its relief service by providing meal or packed grocery kits to the marginalized and low-income segment of the society comprising of daily wage workers, migrant labourers, construction site workers, and Transgender. Presently, the Foundation had Provided 6000 Plus Family's with Food Kit and Feeding 1000 of People with Meals and Also Feeding Stray Dogs on Regular basis.
Support from citizens has been encouraging, and is enabling us to make a difference in these tough circumstances. But thousands more need us. The cost of each cooked 3 time meal is ₹250 per person and the cost of each grocery kit is ₹1100. Each grocery kit contains rice, wheat, Dal, oil, spices, salt, sugar, tea powder, soap, and hand sanitizer for 30 days.
Save the Children is responding to the emerging crisis which affects those living at the fringes of society the most. These are tough times for everyone, but even at times like these, children and families on streets, in slums, and those who are already living in poverty are the worst affected and at the greatest risk.
"He who has health has hope; and he who has hope has everything" – Arabic proverb
India has made rapid strides in the health sector since independence. However, various eye opening data from NFHS clearly indicate that access to healthcare still remains a challenge.
While the health statistics of rural India continue to be poor, the health status and access to health for the poor in urban slum dwellers has surfaced to be equally deplorable and have less than 4% of government primary healthcare facilities.
Urban slum dwellers suffer from adverse health conditions owing to mainly two reasons –first the lack of education and thus lack of awareness; and second the unwillingness to lose a day's wage in order to reach the nearest medical facility. Healthcare for underprivileged, which is a desperate need, thus remains unaddressed.
The need of the hour is thus a two pronged approach – first to bring quality healthcare services to doorsteps of the needy and second to promote healthcare awareness and contemporary healthcare seeking behavior among the underprivileged.
HHYF interventions in the health sector work to improve access to quality health services for the poor and marginalised communities. By identifying the root causes of healthcare challenges, HHYF works at the individual, community and systemic levels to develop innovative solutions and help implement quality healthcare services. The work with community groups, collaborative work with government and civil society organisations include cross-cutting strategies to improve the health and nutrition status of the poorest and excluded groups, particularly women and children.
The various areas of healthcare system delivery addressed by HHYF projects include improving the quality of services for maternal and reproductive health, child health and nutrition, and early identification and treatment of communicable diseases such Tuberculosis (TB), Kala Azar, pneumonia, diarrhea and HIV. To increase the uptake of services, besides the supply-side interventions, many projects work with communities and groups of mothers to break social barriers by engaging men and other key decision makers in rural households. The aim of the health interventions is to strengthen and promote comprehensive health for women and girls, and create a positive and enabling environment for accessing quality healthcare services.
In such a scenario a mobile healthcare services delivery system is the most practical mechanism. And in subscription to this view, Helping Hands Youth Foundation has initiated the healthcare programme. This is a mobile health check up programme that seeks to address problems of mobility, accessibility and availability of primary healthcare with a special focus on children and adult , in urban slums and remote rural areas.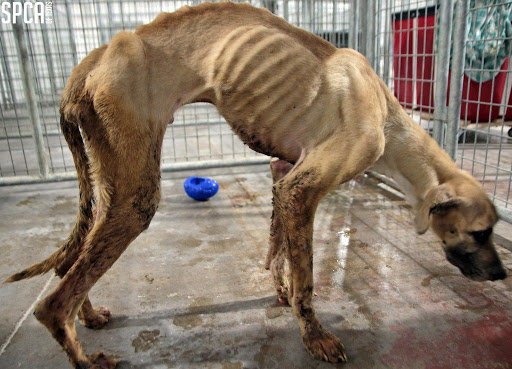 Environment is very essential in every aspect of life. Whatever present in our surroundings that affects our ability to live on earth like air we breathe, water we drink, plants and animals around us, the components like physical, chemical, biological, social and much more, is what is known as Environment.
The rapid growth and economic development is leading to a number of environmental issues in India. In order to deal with the increasing damage to the environment We have started working on Tree Plantation, Pollution Control, Beach and River Clean up etc.
Along with Human and Environment Helping Hands Youth Foundation also works on Stray Animals. Feeding them on a regular basis and keeping checking their health is our other objective. Helping Hands Youth Foundation do medical checkup and provide medical aid to Stray Animals.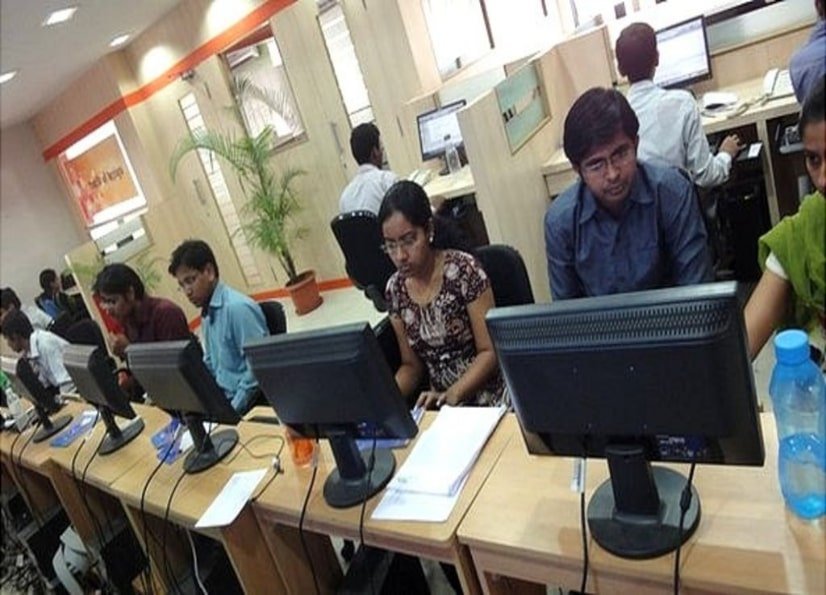 Unemployment among India's youth population, mostly from impoverished communities, remains a challenge today. COVID-19 has shaken the Indian job market like much of the world, sending the unemployment rate as high as 24% . Yet, while unemployed youths in India remains high. 
We give short-term training, where unemployed youths are educated in personal skills, e-skills and enterprise business. Moreover, the program recognizes prior learning so that students can take courses that fill in the missing gaps in knowledge, and offers placement guidelines to ensure candidates are assigned in a suitable field placement Making a Youth a Perfect Leader and helping him to gain proper education, skill, knowledge and Making him Employed is our Major Goal. 
Requirement Support for Corporates
Mumbai is a city of dreams and we play a small part in connecting people to their dreams. As one of the ngo in Mumbai, We help corporate and job seekers comes in contact with the talent pool of this amazing city on a daily basis. Having successfully partnered with numerous, large organizations in Mumbai to provide competent manpower to meet their recruitment & staffing needs, we are confident that candidates placed by us have found a means to realize their dreams.
HHYF offers recruitment services for a various range of sectors and industries including back office, BPO, KPO , call center advertising, automotive, professional services, retail, insurance, education and software. We are experts in offering the best hiring solutions for manufacturing, construction, real estate, logistics, legal and government organisations.
With multiple offices in Mumbai and near by area.